We connect the right people to the right positions.
The retrain.ai Talent Intelligence Platform reveals which positions and skills are becoming less relevant and which will become more important in the future. By aggregating and analyzing more than 1.5 billion data points from industry, census, public/private, social media, compensation and learning course data sources, retrain.ai determines the best skills – not just qualifications – for each position.
Talent Management
Connecting employees with challenging, stimulating positions in your organization increases their career satisfaction and keeps them with your company longer.
The retrain.ai Talent Intelligence Platform collects information from your job postings, job descriptions and roles lists—plus information pulled from your applicant tracking system (ATS) and prospects' resumes— to go beyond basic keywords and reveal relevant and inferred skill sets. As a result, our sophisticated matching engine automatically connects talent with the right skills to your open roles and career pathways.
Talent Acquisition
Bring on employees with the skills, career goals and long-term potential to stay with your company. Artificial intelligence uncovers each candidate's skills and aptitudes, connecting them to in-demand positions where they'll have room to grow. The retrain.ai Talent Intelligence Platform reduces bias that stifles your DE&I efforts or keeps your company stuck in stagnant hiring loops.
Instead, our sophisticated, responsible AI engine computes matching job/candidate fit based on role requirements, skills maps and dynamic employee profiles (including assessments and productivity data). A ranked pipeline of the most eligible candidates shows you who is most likely to succeed using data-backed intelligence to accelerate hiring while reducing cost-per-hire.
Learning & Development
Maximize each employee's contributions and keep them with your company longer. The retrain.ai Talent Intelligence platform uses AI to create personalized learning and development pathways, helping your employees sharpen their current skill sets while ensuring they're prepared for the future evolution of their careers. Our vast library of effective enterprise training programs helps employees acquire valuable new skills without experiencing a jarring transition. Instead, customized upskilling programs inspire employees to enhance their existing skills while empowering employers to cost-effectively close the talent gap.
Responsible AI helps businesses make unbiased decisions.
Our Talent Intelligence Platform is powered by second-generation responsible AI. It combines external data with internal company data, letting you mask key data points to protect against inadvertent biases.
We work with the Responsible Artificial Intelligence Institute (RAII), a leading non-profit building tangible governance tools for trustworthy, safe, and fair artificial intelligence.
Through our membership in the World Economic Forum, retrain.ai is helping to establish the programs that hold companies accountable for their application of AI tools and technologies.
Integrates easily with your existing talent management systems.
Unlike basic HR management software, retrain.ai is a holistic, AI-powered Talent Intelligence engine. The platform is designed to integrate easily with your human capital management (HCM), applicant tracking system (ATS), talent acquisition (TA), learning & development (L&D) platforms and more, so you can capitalize on the value of your internal data. Instead of simply another solution to manage, the retrain.ai platform becomes the brain of your talent management systems, enabling you to take advantage of end-to-end employee data to make more effective decisions for your workforce.
Inject more wisdom into your workforce planning.
Enhance your decision-making and build the workforce of the future with with responsible, AI-driven talent intelligence. Schedule your demo today.
Let's Connect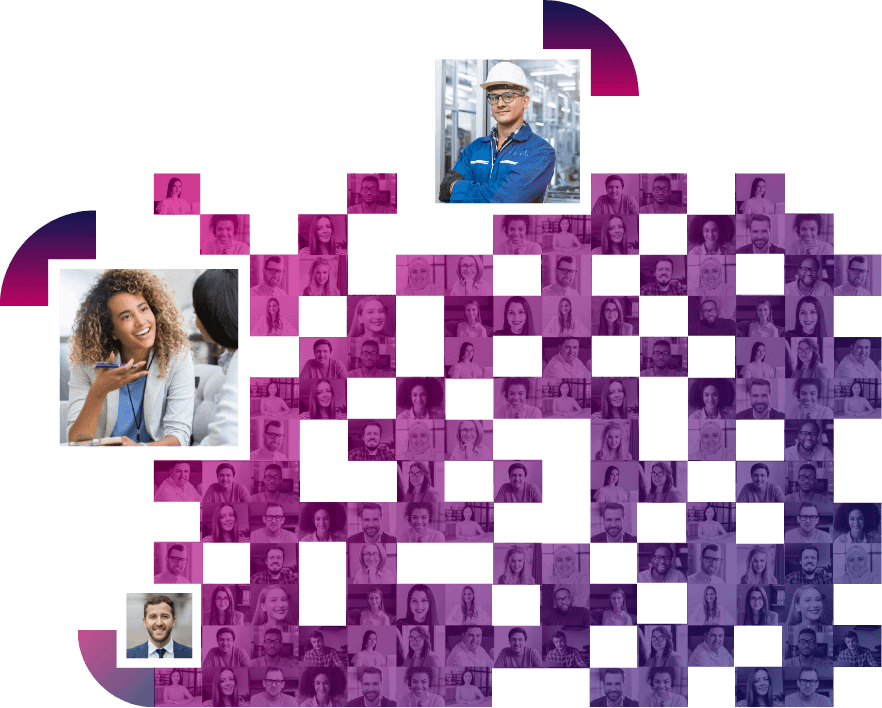 Building the Future of Work Together