Problem-solving and AI are in our DNA.
We believe in the power of responsible AI to solve the looming skills gap and help employees become better prepared to take on the future. Data-driven skills intelligence software unlocks a new advantage in the war for talent to help your organization hire, retain and develop a stronger, more engaged workforce.
Data-driven, game-changing algorithms
Billions of local and global data points populate our one-of-a-kind labor market database. Machine learning enables the platform to distinguish between key nuances to improve employee-to-job compatibility. Use our advanced skills intelligence software to accurately forecast looming skills gaps, upskill your teams quickly and spot emerging sector trends and opportunities.
Cutting-edge Talent Intelligence platform
Push beyond basic data sets to unlock actionable workforce intelligence. Use retrain.ai to break down limiting silos and cross-compare your organization's data with thousands of external data sources. By connecting three robust datasets about people, jobs and training programs, you get unbiased insights based on science, not hunches.
Skills-centric, unbiased approach
When connecting the right people to the right positions, skills are at the center of everything. Credentials and pedigree can only tell you so much, so our game-changing Talent Intelligence platform uses competency-based assessments to help you get a clearer understanding of each employee's knowledge, skills, qualifications and personal attributes. These four facets form the capabilities genome which drives our recommendations and business insights.
360º solution for the full talent lifecycle
Make data-driven decisions from hire to retire. Our AI-powered Talent Intelligence platform collects and synthesizes data from pre-hire planning and requirement mapping, through talent acquisition and employee assessment, to performance management and employee development and (re)training. Integrate retrain.ai with the other applicant tracking, talent and learning management systems you're already using.
Global network of top-tier training opportunities
Give your employees the skills they need to thrive in a changing labor landscape. We provide access to our network of top-tier educational partners, identify personalized training pathways and recommend and prioritize the most effective ways to retrain employees. A proactive approach to upskilling your staff delivers measurable results, future-proofing your business by prompting sustainable business growth.
Enhance Diversity, Equity and Inclusion efforts
Responsible AI improves your talent management decisions by relying on data to reduce bias. Increase your resilience and competitive advantage by hiring a more diverse workforce. A diverse soft skills base unlocks fresh perspectives, boosts creativity and helps you create better products and services. The retrain.ai Talent Intelligence engine focuses on person-job fit using role requirements, skills maps and dynamic employee profiles, including assessments and productivity data.
Meet the people behind the platform.
We believe in the power of responsible AI to help connect the right people to the right jobs. Get to know the technology experts who are helping the world prepare for the jobs of the future, now.
OUR LEADERSHIP
Inject more wisdom into your workforce planning.
Enhance your decision-making and build the workforce of the future with with responsible, AI-driven talent intelligence. Schedule your demo today.
LET'S CONNECT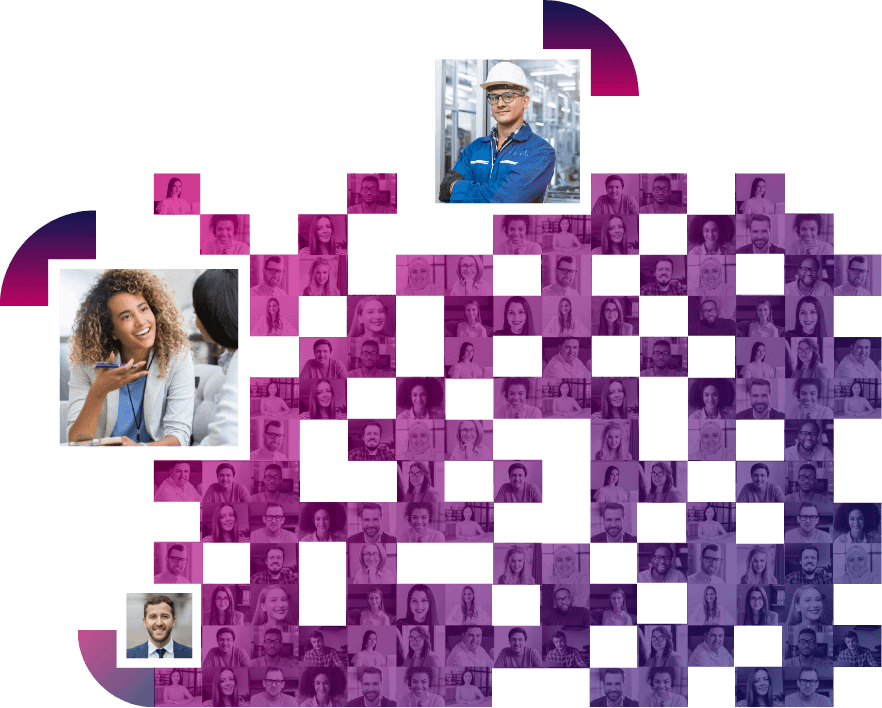 Building the Future of Work Together